Did you know that tucked away between St. Day and Carharrack and just one-and-a- half miles from Redruth is a place visited by over 20,000 people each year? This long disused mine working was first used by John Wesley to get out of a strong high wind in 1762 and described by him as an amphitheatre. namely Gwennap pit. In 1806 a group of Cornish mine captains had it remodelled in Wesley's memory making it even more recognisable as an amphitheatre. The wall they built around it and the twelve rows of regular terraces can still be seen today.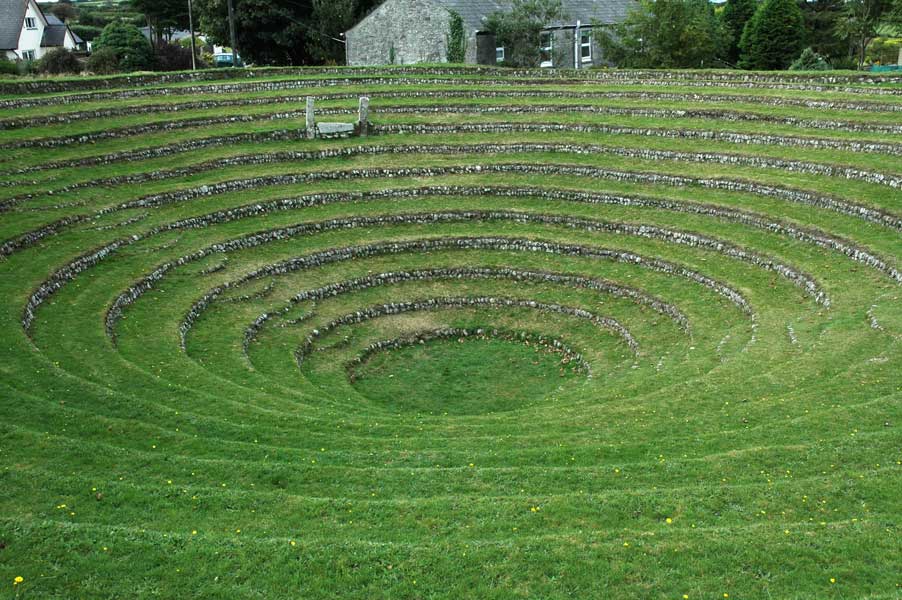 This historic Wesley site is owned by the Methodist Church and hardly a day goes by without someone visit-ing it. In the late 1980s a set of outdoor standing panels telling the story of Wesley and the pit were designed by Clive Buckingham and created by the sculptor and mosaicist of St. Clement, Guy Sanders.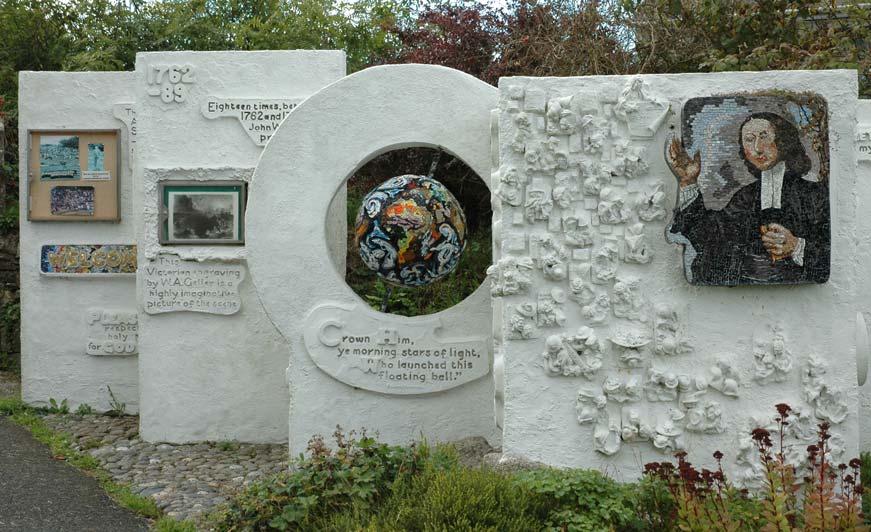 The panels, beginning with the one that simply says "0 let me commend my Saviour to you, I set to my seal that Jesus is true" – the basic theme of every Christian sermon ever preached – tell the story of Gwennap Pit in pictures and, at the same time, by the revolving globe, show the spread of Wesley's work into all parts of the world. In 1991 a visitor centre was added to the little Busveal Chapel adjoining the pit. Volunteer helpers keep the cen-tre open from spring bank holiday until the end of September. Here visitors can have a cup of tea or coffee, see a selection of photographs of the pit congregations from 1893, and find more information about Wesley's world parish today.
In the chapel they will find a set of scrap-books mostly of photographs of people and events at the pit over the last thirteen years – recent examples being a choir of German Lutheran Sisters in their distinc-tive dress singing a Charles Wesley hymn in German. Individuals who arrived unexpectedly this past year included the American singer, George Hamilton IV, Ian Paisley, M.P., M.E.P. with his wife and bodyguard, and many others. During July and August each year church groups with preachers and singers from all over Cornwall and beyond lead the Sunday afternoon services. On these family occasions one can often see well-behaved dogs who have brought their owners, sitting in the congregation and little children playing quietly on the green terraces.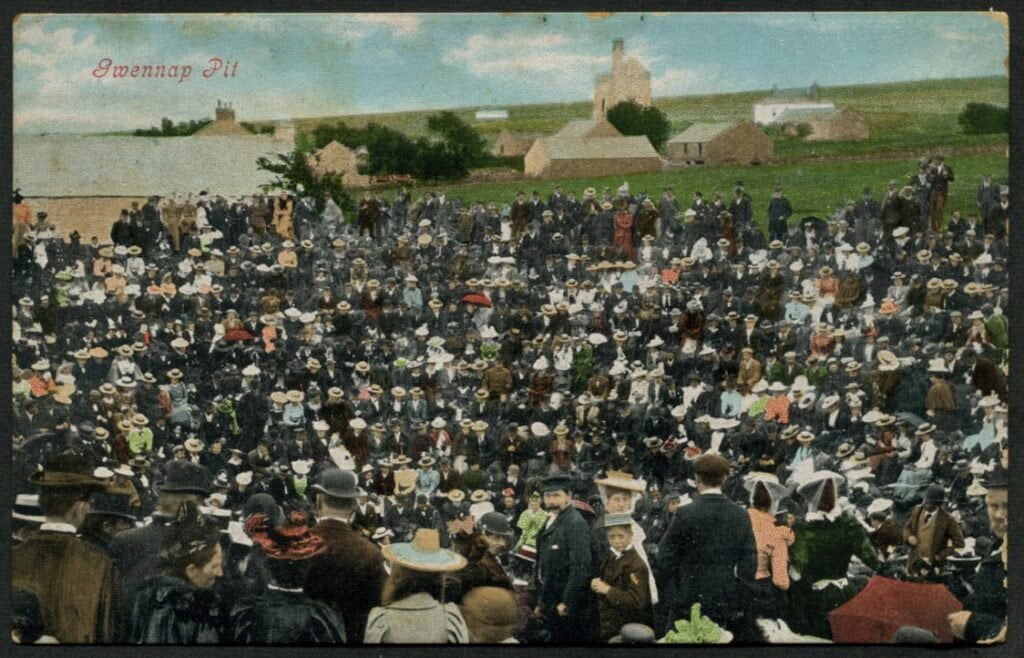 Each year the services end with a harvest thanksgiving service at which the proceeds go to a local charity. Last year the Cancer and Leukaemia in Childhood Trust was the recip-ient and this year the chosen charity is Action Water. From time to time choirs, bands and drama groups perform in the pit and it is a great place for sponsored walks for if you walk round each ring. say. from the top to the bottom and up again. you will have walked one mile.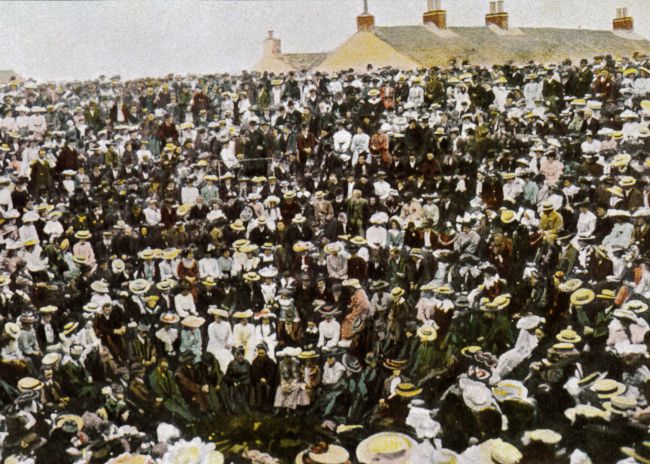 When you visit Gwennap Pit on any day of the week you will be likely to meet people from anywhere in Britain or on the continent, from America, Australia, and anywhere between Finland and Singapore. During the summer you may also see groups of school children with their teachers, perhaps talking to John Wesley, or completing their popular Gwennap Pit trail sheets. The new tourist board's brown signs to Gwennap Pit from the A30 and along the road from Scorrier to Carharrack will help travellers from places near and far to find the pit more easily.