The Flicka Foundation Donkey Sanctuary is a registered charity based in South Cornwall, UK. It was founded by Mary Berryman in 1995, following the rescue and care of a neglected pony named 'Flicka'. Flicka was a small strawberry roan, found all alone in the middle of an industrial estate; a little pony abandoned amongst high-rise buildings and billowing smoke. Flicka's rescue story highlighted the problems faced by many equines that become unwell or too old to work and are then simply abandoned… so the Flicka Foundation was born and Flicka's legacy very much lives on through the work the charity does today.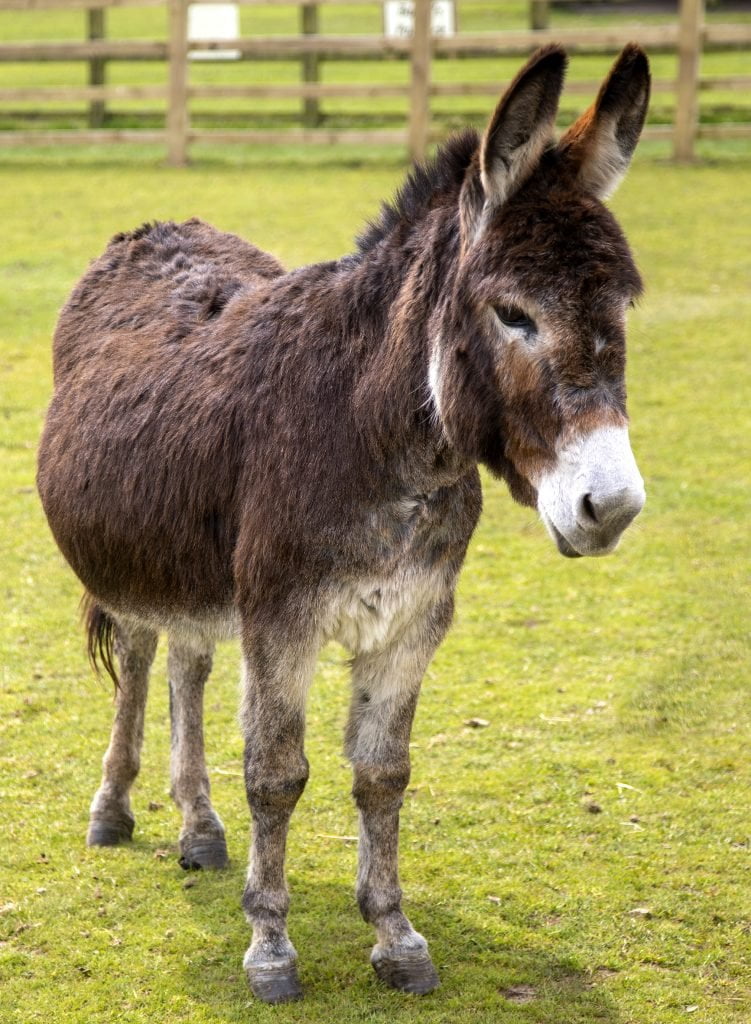 Mary's daughter, Judy Giles, and Laurie Stephenson continue with the Flicka legacy as Directors. Their sanctuary site provides a safe home for over 100 donkeys and around 30 horses and ponies, all of whom have been rescued from situations of neglect, abuse and abandonment. The charity has rescued and rehabilitated over 1000 animals since its inception and its equine residents are free to live out their days in peaceful retirement, with freedom to spend their days as they please and all their specialised needs catered for by a dedicated, experienced team.
Members of the public are welcome to visit year-round and the charity also provides donkey therapy sessions for people from all walks of life. It relies solely on public generosity to fund its vital work protecting and caring for these beautiful animals. Over the past few years, it has seen an unprecedented number of rescues, vet, farrier and dental visits and receives regular requests to rescue more donkeys in desperate need. The initial transport and veterinary care for one new arrival can easily exceed £3000, as many donkeys arrive in very poor physical condition. This does not include their ongoing care and the charity spends over £65,000 a year on feeding its sanctuary residents, so donations are always greatly appreciated.
You can find out more about the work of The Flicka Foundation and details of how to donate, become a volunteer fundraiser or donkey adopter by visiting their website: www.flickafoundation.org.uk

You can also form a lasting connection with a donkey in need of a safe home for life through the charity's Adopt a Donkey scheme.
A message from Cornwall Yesteryear "Please go and support them, they do a wonderful service"