Nestled in a beautiful valley, just moments away from the dramatic North Cornish coastline sits Callestick Farm lovingly farmed by us the Parker family since 1953. It's where we have created champion Cornish ice cream for generations to our original family recipe.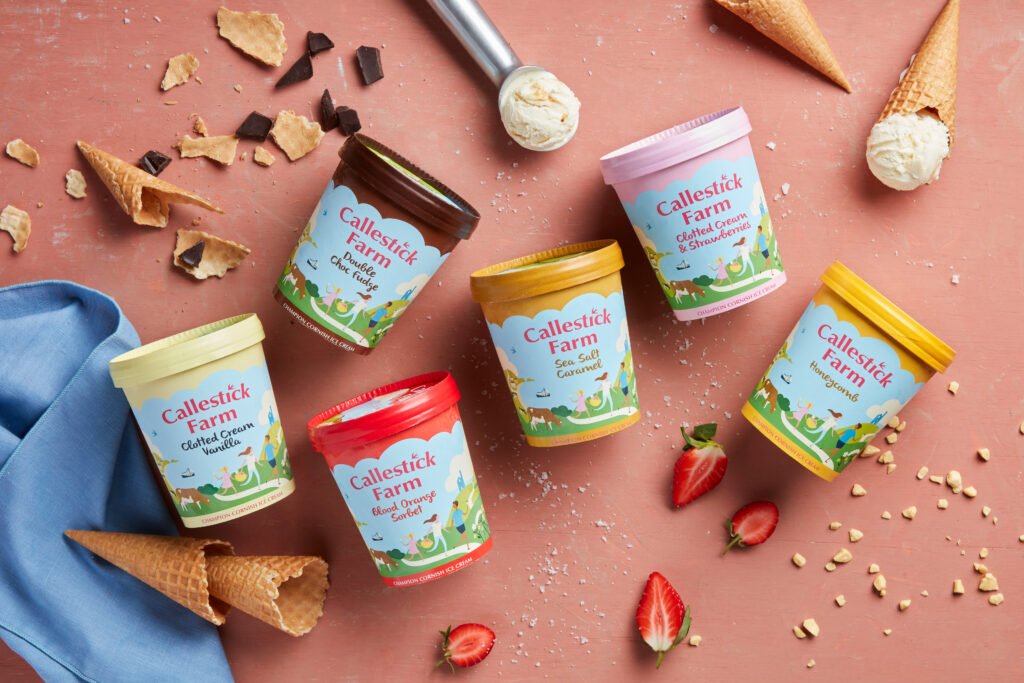 The secret to our dreamy, creamy ice cream is we only use free range milk from our 300+ strong grass fed herd of Jersey X Friesian cows that graze naturally on over 1,000 acres of our farmland. Being grass fed and light on their feet allows us to graze them for a longer season out in the fields. We only milk just once a day, this gives us the rich milk that we need to make our ice cream super creamy and give the girls the happy life they deserve. Our milking parlour is 3 miles away from the factory by road but only half a mile across the valley as the crow flies.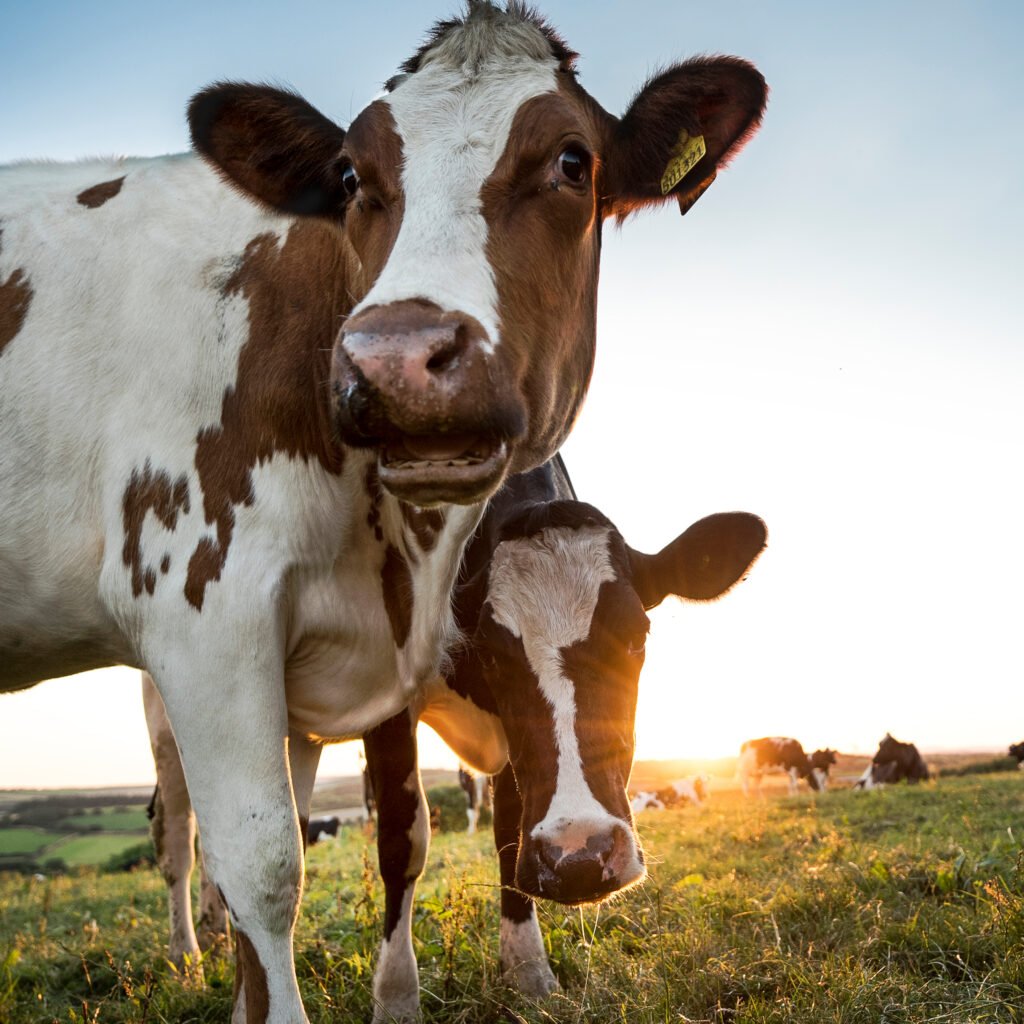 By using authentic and natural ingredients sourced locally, we can make a range of great ice cream and sorbet to meet everyone's taste. We like to keep things as local as possible when it comes to our inclusions, with Clotted Cream from the famous Rodda's creamery and sea salt from The Cornish Sea Salt Company. Even our vegan sorbets are made on the farm using fresh water from our farms own natural spring.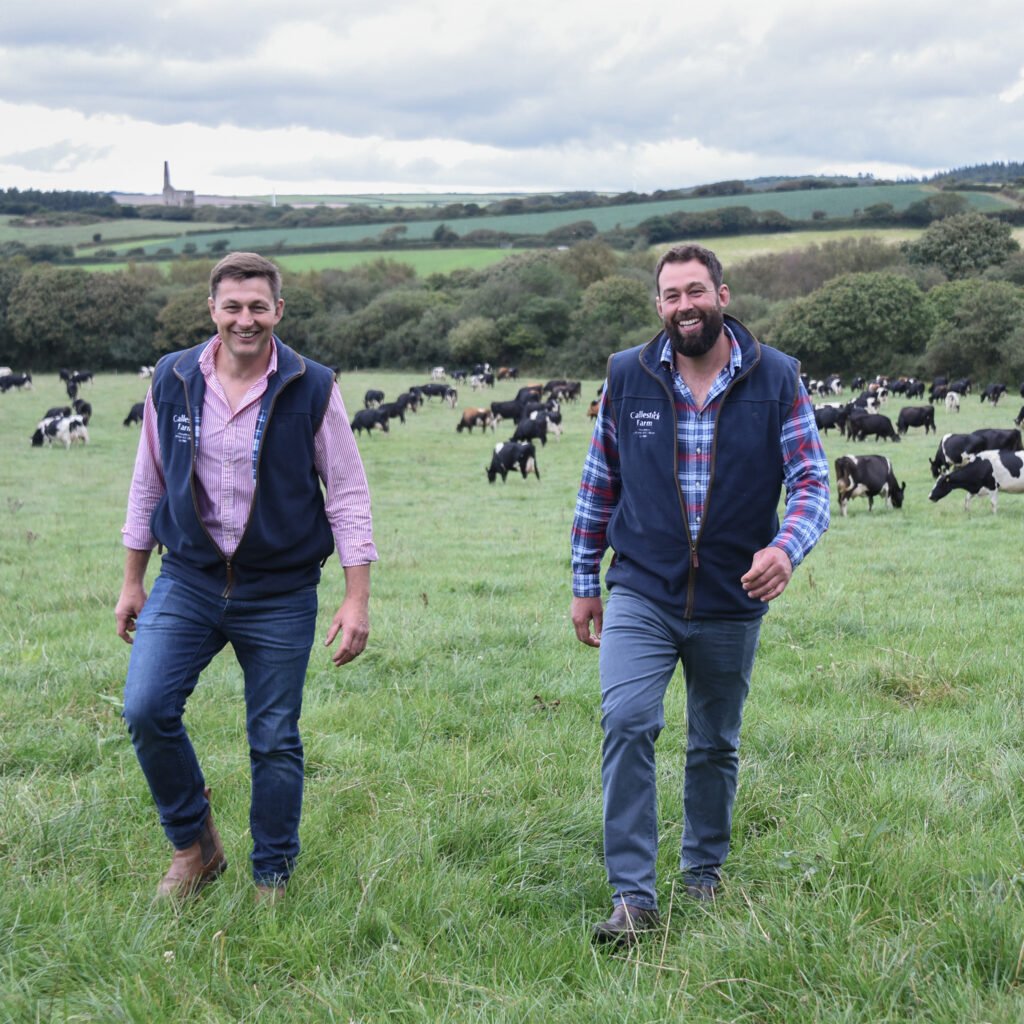 Our Callestick Ice Cream Parlour located on our farm in the heart of Cornwall serves cream teas, hot waffles, milkshakes & of course our award winning ice cream… With a selection of 20 different flavours, you will be spoilt for choice!
We are perfect for a midweek after school treat, a cheeky ice cream catch up with friends, or to shelter in our cosy parlour when the Cornish weather isn't so kind!
Our Callestick philosophy is simple … 'A balanced diet is an ice cream in each hand!'
All I can say is that "Ruth and I had Callestick Ice cream as part of our wedding day" Terry.