Cornish author and bard, the late great Joy Stevenson, who promoted dialect throughout her life wrote this piece for Cornwall Today Yesterday & Dreckly in 1996. Joy died in 2015 in her 90s with husband Stan by her side. Stan was an adobted Cornishman being Scottish and he was a truly lovely man that I could talk to for many hours about his homeland. Joy was a St Agnes lady and an absolute treasure of Cornwall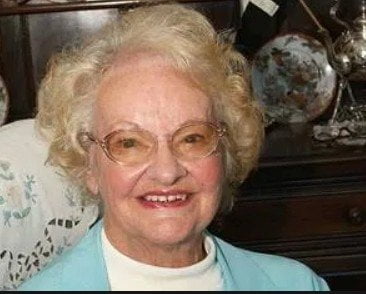 One thing which we all get steamed up about here is the way our old place names are enunciated and though I have some sympathy with newcomers who find our place names difficult, I do feel that they should make an effort to find out how the locals pronounce them and help ensure that we keep our very special ways of saying them. I know when I lived in the small village of Awbridge near Romsey, Hampshire, and found out that the correct pronunciation was A-bridge, I made sure that I used the local way and pounced on anyone who came to live in the village and pronounced it incorrectly.
I always say Cornish names the way my grandparents said them. One street name which has changed too much for my liking is Boscawen Street. I say Buz-coine, that is how Father said it so it is good enough for me, yet today even the Cornish are saying Boz-cow-a-an. I do not understand why so many Cornish now use that foreign way of saying it. Over the years we allow ourselves to be brainwashed into this type of thing. I assure you that the little village of Awbridge would not allow this to happen.
I was staying in New England last May and found on my map a place called Boscawen. When we found this delightful small town, I decided to find out how they pronounced it so accosted local people on the street and in their gardens – a lovely way of getting any type of gen, I find. The first people informed me that they had only moved to Boscawen a few years ago and they called it Boz-cow-a-an, that was interesting! They went on to inform me that the locals said Boz-kine, adding in a supercilious tone that, "Of course they have never been far out of the area." I left them with a flea in their ear telling them that the locals were the ones who knew best how to pronounce their town and that they should follow suit.
I called in at the Boscawen Historical Society and was shown a book in which it stated that in 1885 mail which was sent to Boscawen had 38 different ways of spelling it. The lady who helped me, informed me that the name was of French origin and willingly made a note of the fact that it was actually from the old Cornish language and not French. I found out that the town was named after an ancestor of our present Lord Falmouth, Admiral Boscawen. It was an interesting visit and I found the local Boz-kine quite acceptable, not too far removed from my Boz-coine.
I say Mawpuss, but hear Mallpuss everywhere. I say Pydurr Street though hear Py-da-a-ar Street everywhere.
Our opes are called oppways by yours truly ju:q =. grandparents said them, and that to me is the crux of matter. What was good enough for them. is good enouz± for me. All Cornish people should pronounce their pli.3ce names as they were brought up to say them. They max different from the next village, of course, in vowel sounc: perhaps, but this is not important to me as long as the pronunciations our forefathers used. At least we will keep some semblance of Cornishness.
Whilst in Canada a few years ago at the Gathering. of the Cornish American Heritage Society, I had an interesting conversation with a man who was of Cornish extraction and was forming his family tree. This is probably more to do with a custom than pronunciation but I found it interesting. He had discovered that I was brought up at Mingoose, the St. Agnes area, and told me that he had letters from his great grandparents in which they wrote about St. Annes which was obviously where they hailed from but he could not find a parish of St. Annes in Cornwall. As someone who as a child was quite used to people calling St. Agnes, St. Annes, I knew immediately where St. Annes was. "But," he said again, "There is no parish of St. Annes in Cornwall." I put him out of his misery and told him how so many people years ago said St. Annes for St. Agnes and he went on his way. The puzzle had been solved and he could then go ahead with his research.
The most poignant part for me on my visit to Canada was after I had been doing some Cornish dialect readings and an old gentleman came up to me afterwards. With tears in his eyes, he said, "I wish my father could have heard you tonight." How I understood what he meant. His father had emigrated to Canada in the early 1900s; one can imagine how thick his dialect was then. This old gentleman was brought up hearing this special dialect which only one person in his life spoke, that was his Cornish father, and that night he sat and listened to that dialect and many of the words and sayings brought back dear memories of his father.
Let us hope that here in Cornwall we will always hang on to our dialect and also Cornish pronunciation of our place names. Every single time we allow these to be altered to suit others, we are losing a part of our heritage.