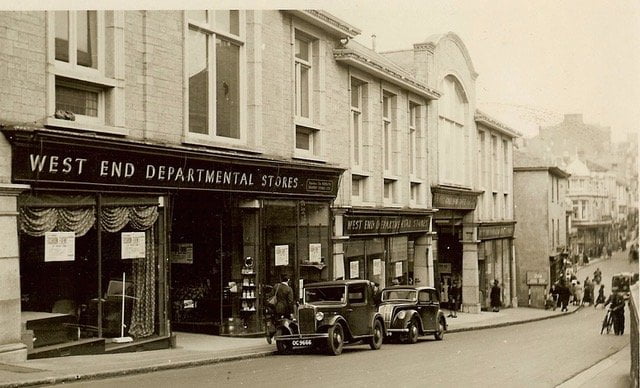 The West End Stores, originally a drapery store was started by my great grandfather, William Henry Sarra who was usually know as W H Sarra. He was born William Sarah and continued with that name until his two sons were due to go to boarding school, when he changed his name by deed poll to Sarra, because he thought his sons would struggle being called, as they would be in those days, by their surname "Sarah."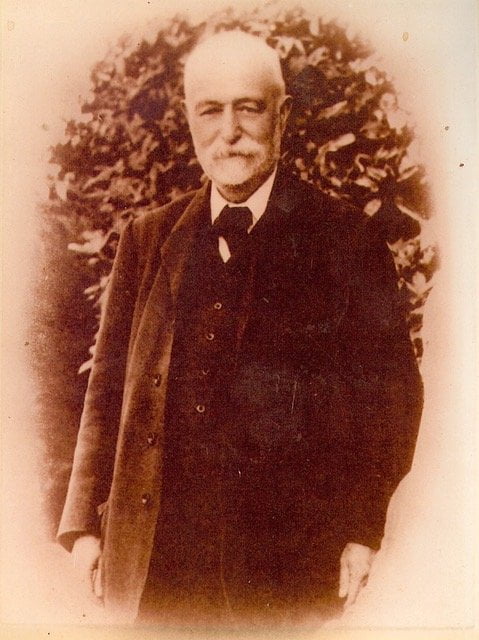 He was born at St Mabyn, Cornwall in 1856, the eldest of seven children. Later the family moved to Liskeard. His father was Thomas Sarah, a Copper Miner who became blind in a mining accident and as a result determined his own sons would not go into mining.
W H Sarra was apprenticed to the drapery trade, worked for a while in Malmesbury, and later came to Redruth to live with an uncle, John Powning, having been successful in business in Manchester. The uncle had fallen on hard times and WHS returned to bale him out. He earned his living by selling corduroy to the farmers so that they had hard wearing clothes. He married and as he began to prosper bought Bank House (now Grylls and Paige) as a family home.
In 1886 he started the West End Drapery Stores in West End, Redruth. My understanding is that WHS either bought or rented premises, a modest sized shop, then went to Manchester and purchased a shop full of drapery stock and asked for three months credit. At the end of the credit period I understand that he paid for the stock in full and seems to have never looked back!
In 1916 there was a catastrophic fire in West End which gutted the business premises of the West End Drapery Stores and several adjoining buildings. While the fire was still burning WHS bought two adjoining properties and built the iconic building that became the well known landmark in Redruth, and was for many years the largest retail establishment in Cornwall.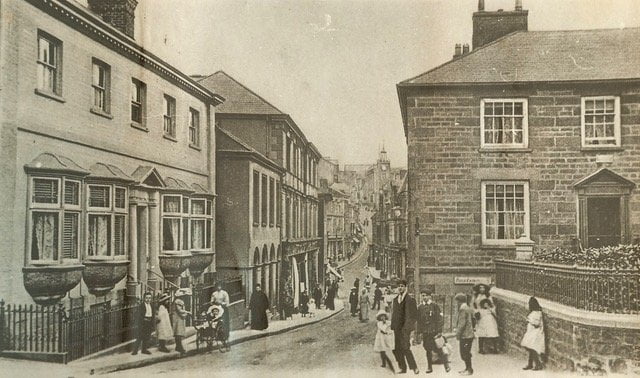 WHS expanded his business over the next 15 years to 6 locations, Redruth, Penzance, St Ives, Helston, Falmouth and Truro. During this time the businesses became a limited company West End Drapery Stores Ltd. incorporated in 1898
WHS had three children Ethel, William and Edwin, the boys became doctors and Ethel married and went to live in Tunbridge Wells. Around about 1913 the general manager of the Redruth store died and WHS asked whether his daughter Ethel and her husband Charles Sibthorpe would relocate to Cornwall so that Charles could help in the business. They agree and moved to Camborne. WHS continued to be active in the business up until his death in 1938.
Charles and Ethel had three children, and the two sons Henry and Donald entered the business as soon as they left school. Charles was now the manager of the Redruth store and he and Ethel had also moved to Bank House after the death of WHS. His two sons soon became active in the running of the store.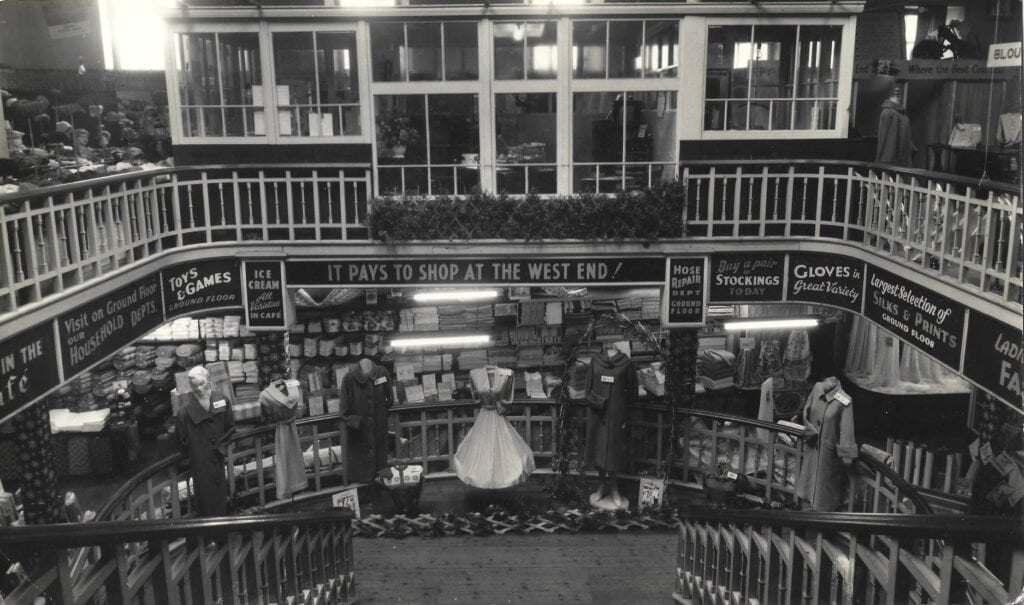 When war broke out Donald joined up and went to the far east, and in 1942 tragically died of malaria in a prisoner of war camp in Indonesia. Henry did not join up immediately but was very active with the Home Guard, later he joined the Ordnance Corps. So as the war ended having lost his brother in the war, the responsibility for the sales and marketing to the business fell to Henry, who was full of enterprise and ideas to modernise. His father was more involved with the finance and administration.
Henry changed the name to West End Departmental Stores, created the Christmas Caves and held Mannequin Parades in the store, also opened the Galleon Cafe. He expanded the merchandise to include toys, stationary, china and glass to add to the traditional drapery departments. There was even a Polyfoto studio where you could have your portrait taken. Henry was also instrumental in starting the Redruth Shopping Week together with other prominent business folk, which was supported by all the business in the town.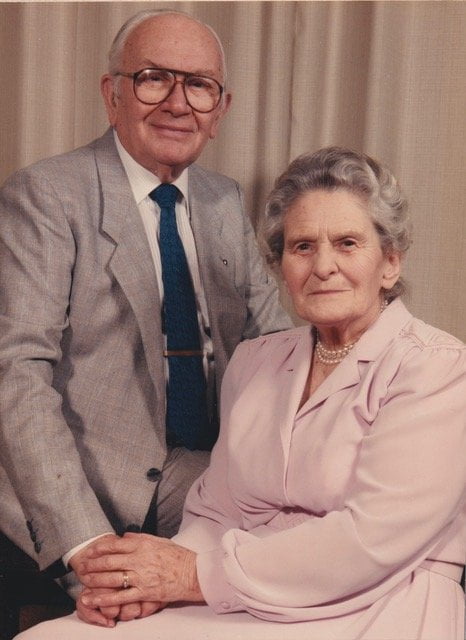 Charles Sibthorpe (my grandfather) died in 1952 and that meant my father Henry had also to take on the finance and administration. However, with a son Charles, and nephew Timothy the next generation were being prepared for their roles in the family business. It was never suggested to me that I might pursue any profession other than being in the family business.
With so many Sibthorpe's you may wonder how to differentiate one from another? My grandfather Charles Alfred Sibthorpe was always "Mr Sibthorpe", my father was "Mr Henry", I became "Mr Charles" and my cousin "Mr Timothy". Our wives were known as Mrs Henry, Mrs Charles etc. Quaint but rather charming.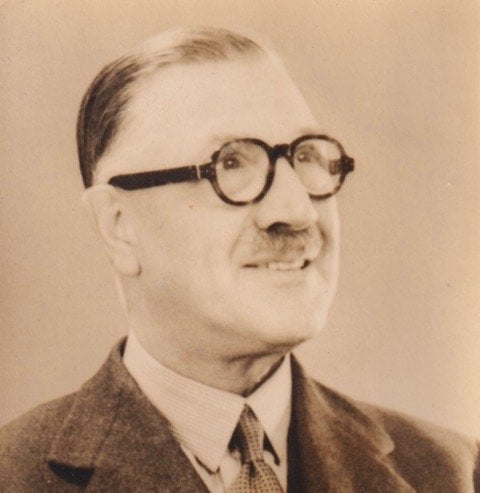 Both myself, Charles and Timothy entered the business around 1960. I had spent time training in accountancy in Truro and Timothy had worked in Dingles of Plymouth to learn the merchandising side of the business. I entered the company on the financial and administrative side and Timothy on the sales side, managing the China, Glass and Toy Departments. Timothy later transferred to the Penzance business, whilst I became more involved with management and marketing. I was actively involved in running the business for about 15 years, together with my father and cousin.
As the 1970's began trading became more and more difficult with the arrival of supermarkets and other chain stores. We decided to cease trading while the business was still profitable. We owned the premises and therefore were able to rent the property. My father Henry was also approaching retirement age.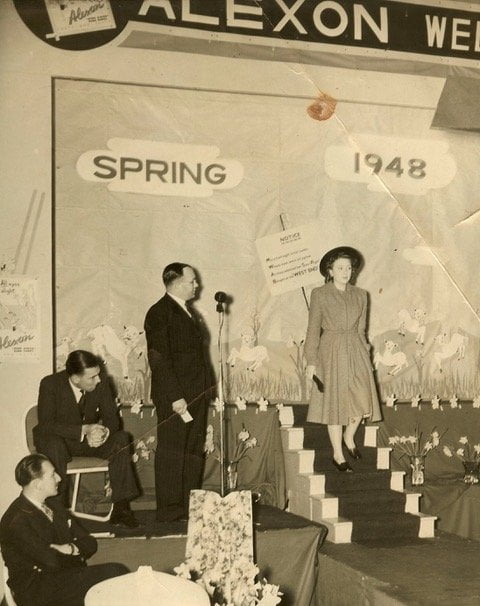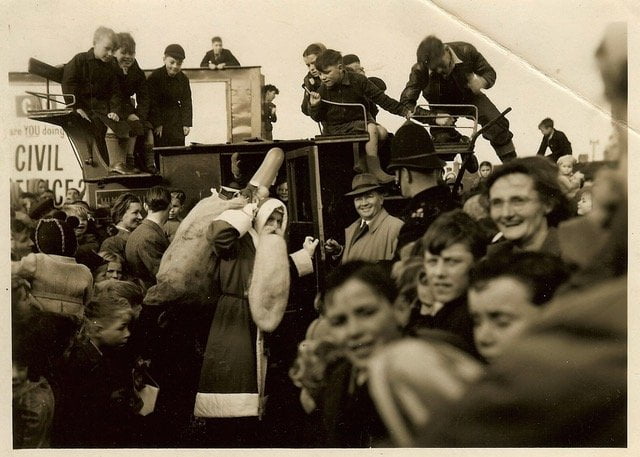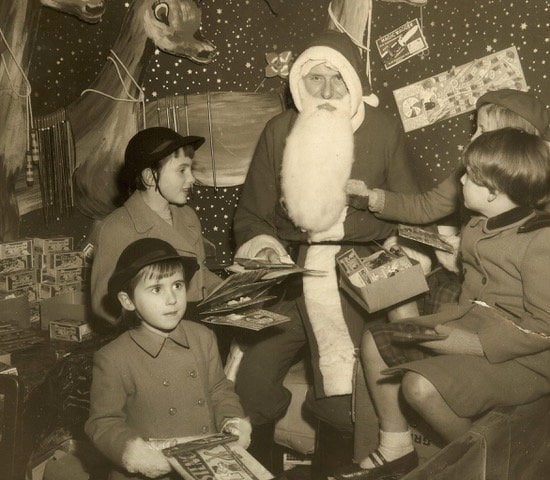 The Redruth closing down sale took place in the autumn of 1978, and then the premises were let to various tenants until another fire in 1986 brought everything to an end. The site was sold for development into residential accommodation. The Kerrier Council in their 'wisdom' or 'lack of' decided the facade must remain.