COMING out of lockdown means so much to so many – and for such a variety of reasons.
But for the pub trade, throwing open the front doors again will be a long-overdue financial life-saver.
Many landlords have only just survived the past 12 months but for one Cornish couple, lockdown's end means life's beginning for them and their young family.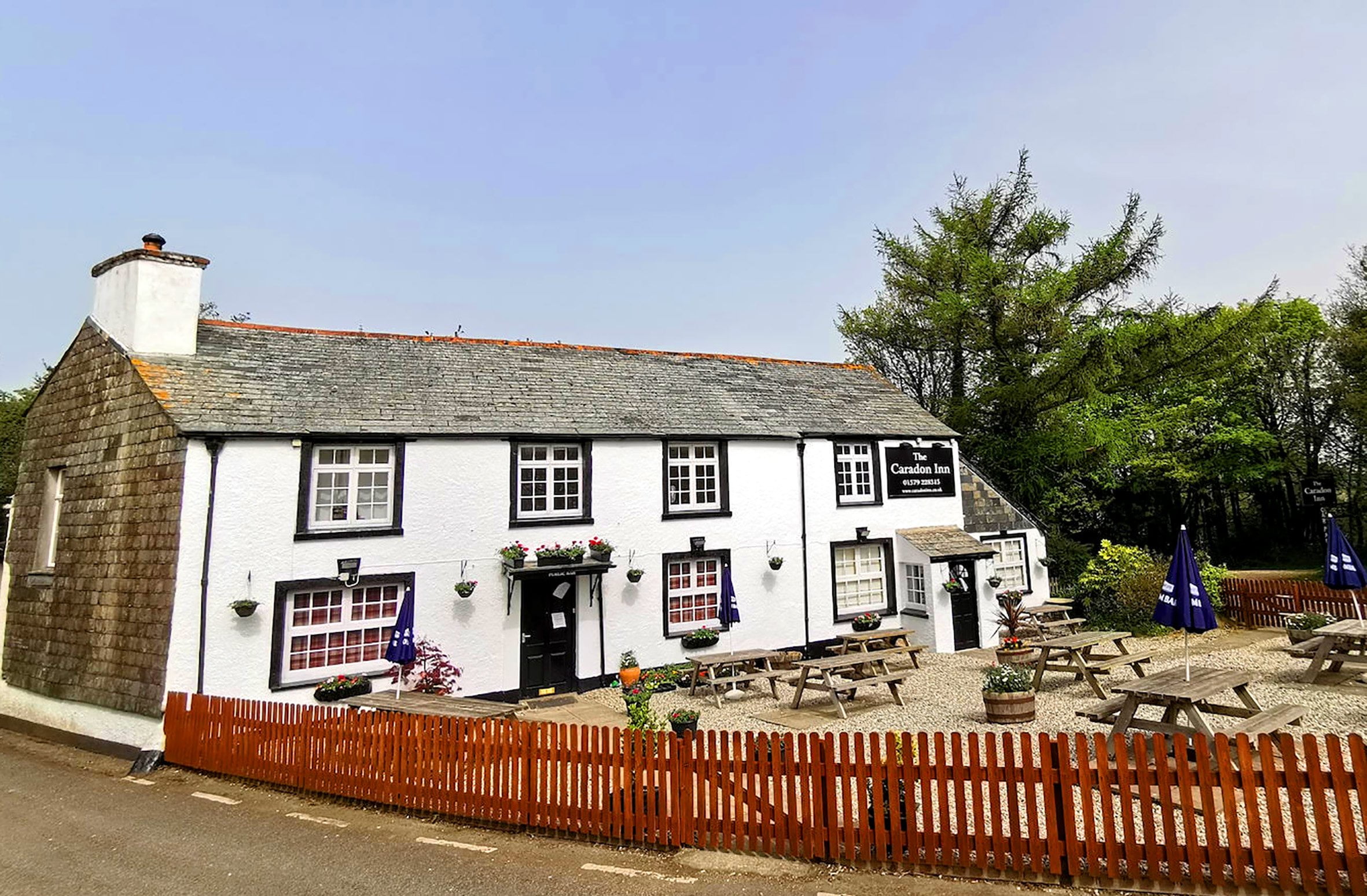 Alan and Sarah Collings were looking forward to celebrating their first year behind the bar of the historic Caradon Inn when lockdown struck in 2020.
The 'watering hole' on the edge of Bodmin Moor above Liskeard in South East Cornwall has had a somewhat chequered history.
It was in danger of closing its doors for good just two years beforehand, and with no revenue stream in lockdown to finance much-needed repairs, the brewery were soon having second thoughts about their investment. here was, however, no such negativity from Alan and Sarah, who had quickly endeared themselves to the hamlet of Upton Cross.
In fact, lockdown not only saw them buy the business from the brewery but they were also shortlisted as in the '2020 Pub Shop' national competition, sponsored by Booker Makro.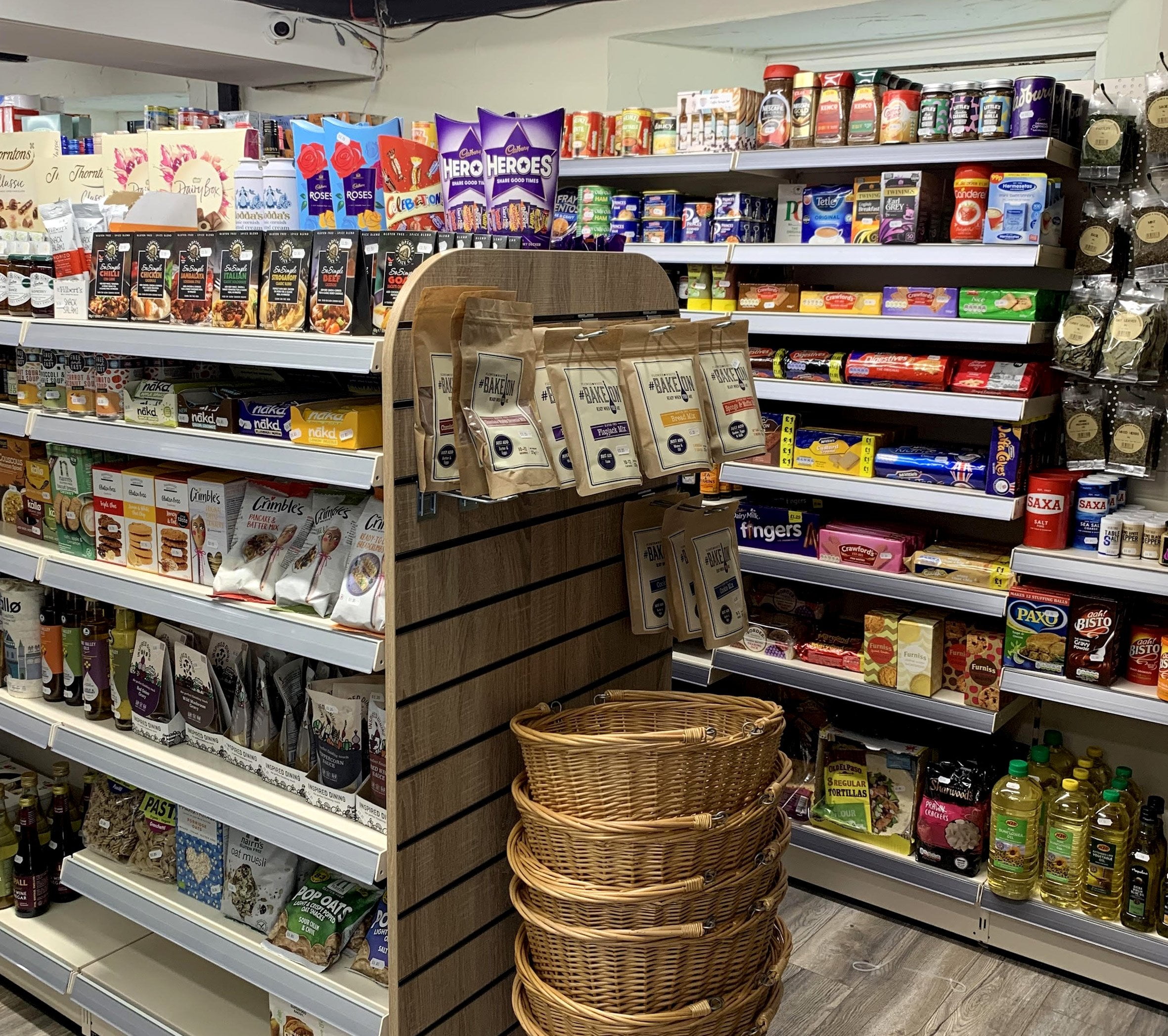 A spokesman for the licensed trade said: "It's a fantastic achievement to be part of the final shortlist and The Caradon Inn should be immensely proud of what they have done during such a difficult time for all pubs across the country."
Alan takes up the story: "When we re-opened the pub (two years ago) after yet another closure, a common theme of bar chit-chat was: 'Perhaps we can get our village shop back next.'"
In truth, it seemed little more than a plaintive cry from those in a small rural parish where life had stood still; overtaken by the bustle of nearby towns and supermarkets.
Said Alan: "I heard them alright… but we had enough on our plate!.
"The pub had been neglected for far too long and the 'To Do' list was growing by the day."
Within 12 months, however, Alan and Sarah along with children Alfie and Emily, had breathed life into the former mining hinterland. Then Covid-19 struck.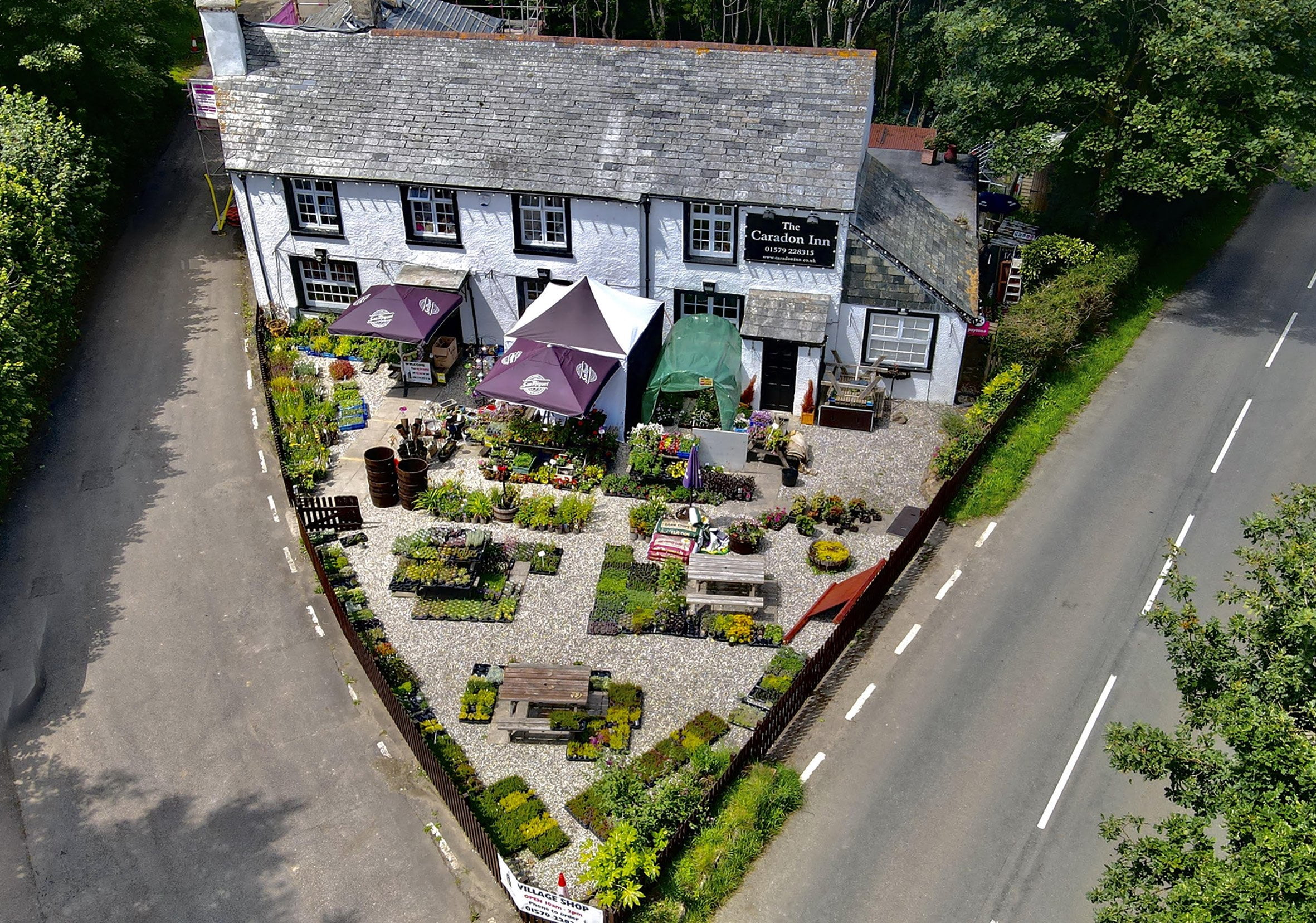 Shutting the doors, they were left reflecting on whether their endeavour and investment had all been in vain.
But standing still is not in their DNA. "If the village wanted its shop back, then why not?" thought Sarah.
A host of 'phone calls later and the bar resembled Arkwright's shop in the sitcom Open All Hours.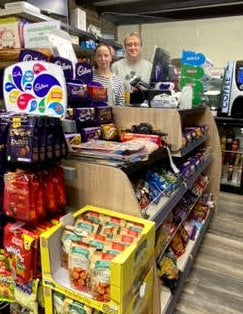 But it didn't end there. While toilet rolls and flour were flying off the bar, Alan went back to the kitchen, turning his hand to baking.
And once pasties, quiches and turnovers were in the oven, he swapped his chef's whites for overalls and created a mini garden centre, adding hanging baskets, plants and vegetable seedlings to the menu.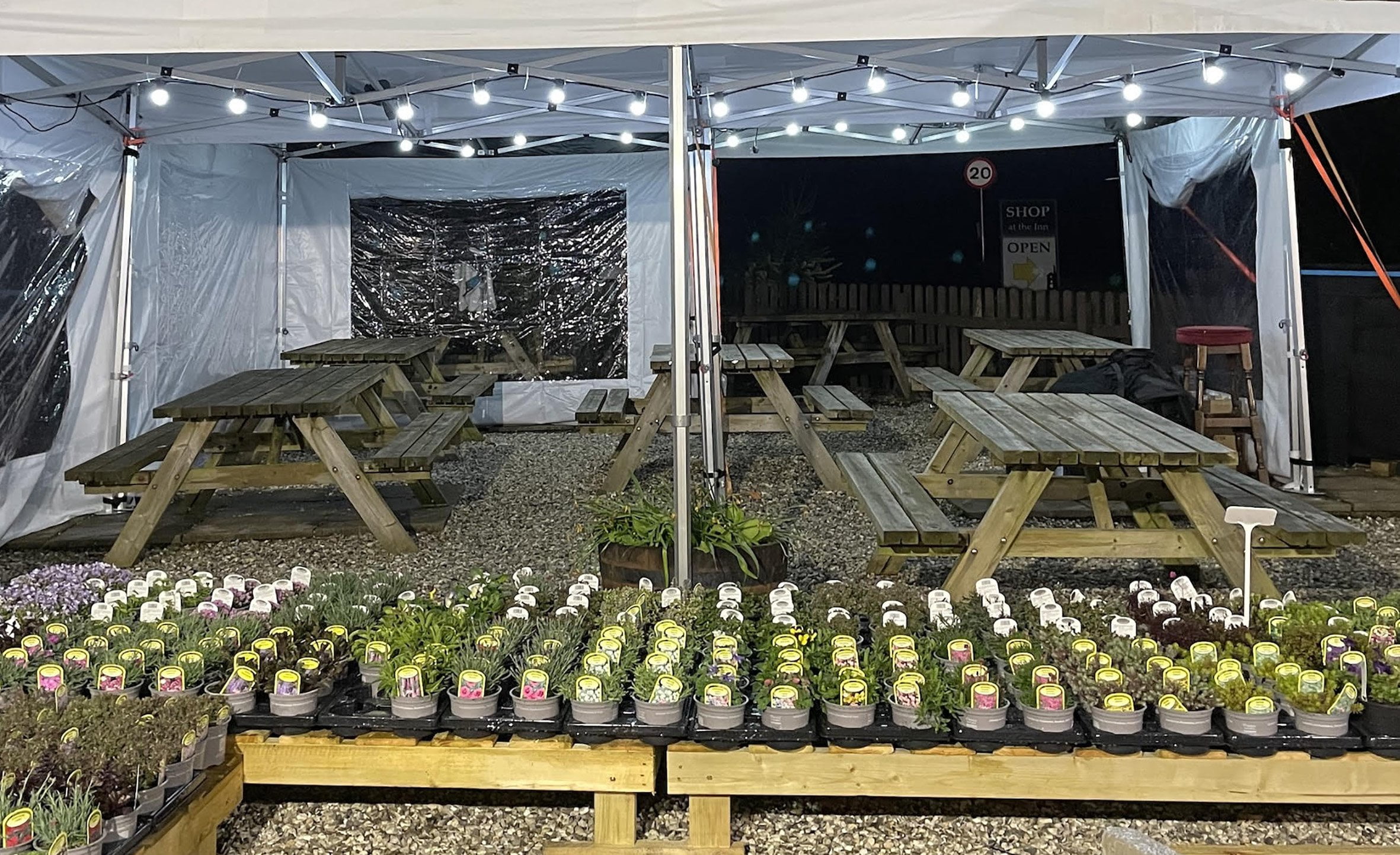 In the space of a few months, The Caradon Inn had become as loved for its 'shops within a shop' as for its beers, steak and ale cobblers and Sunday roasts. Said Alan: "We listened to what our regulars wanted and delivered. Like the fictional Topsy, our range of stock grew. And grew.
"Who'd have thought that garden compost would become the new toilet paper on shoppers' lists during lockdown? But we had to ship in pallets of the stuff from Scotland just to keep up with demand."
Most of the other staples, like milk, honey, cheese and milk, were sourced locally. The couple also added a utility bill payment facility, a daily newspaper rack and even delivered to those shielding.
They converted the hostelry's old breakfast room into a fully functional shop and also took over a piece of neighbouring waste ground for a long-term nursery with state-of-the-art poly tunnels.
"It's hard work but seeing the smiles on the faces of our village friends has been so rewarding," said Sarah.
Now, with the country coming out of total lockdown, the Collings family are determined to keep their 'Shop@theInn' going for as long as it is supported.
Once they fully re-open as both 'mine hosts' and owners, a new bar will greet visitors to the ancient pub – it dates from the time when copper and tin mining workers sought refreshment after sending their spoils on the railway to Liskeard and on to Looe for export by sea.
And, of course, when they do throw open the doors once again later this month, the village will still have a shop. And a bakery. And a garden centre. Oh, and, of course, a pub…
Cornwall Yesteryear readers please try and support two very Cornish people trying to make a difference.