STERTS, the arts and entertainment centre on the edge of Bodmin Moor above Liskeard, opened its summer schedule with the Youth Theatre's Company's production of Roald Dahl's Matilda Jr, The Musical, playing to five sell-out audiences. 
The success of the production at Cornwall's only tented amphitheatre in the village of Upton Cross (PL14 5AZ) marked the end of a challenging winter and the beginning of a packed performance schedule with something to suit all ages and tastes.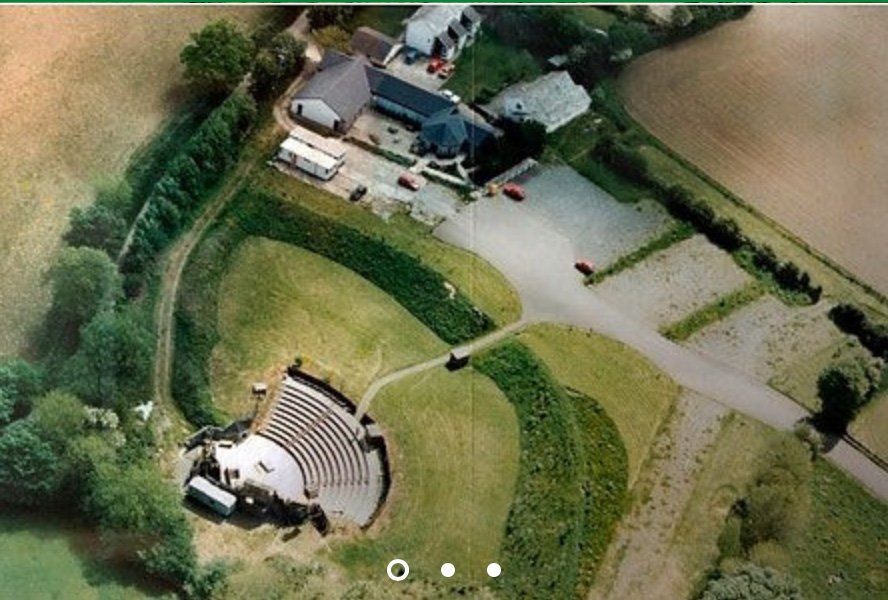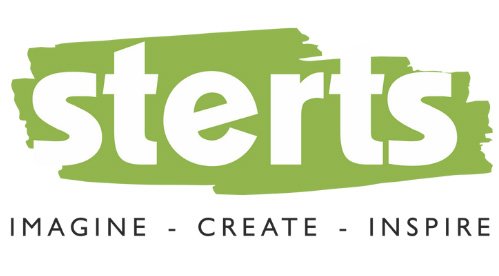 The venue had to close temporarily for some essential health and safety work but Centre Director Kate Rogers said that it was now all systems go for the summer evenings ahead.
'I'd like to thank everyone for their support and understanding with last-minute rehearsal changes and have every confidence that all our in-house shows will be the backbone of a fantastic season,' she said.
'I'd also like to thank all the organisations and individuals who have helped us so far, particularly Alan Collings at The Caradon Inn, who has facilitated a huge amount of work.'
As with many entertainment venues as remarkable as Sterts, the story starts with a vision.
There are few people who could look at a pig farm and imagine an amphitheatre, yet that is exactly what founders Ewart and Anne Sturrock did 40 years ago.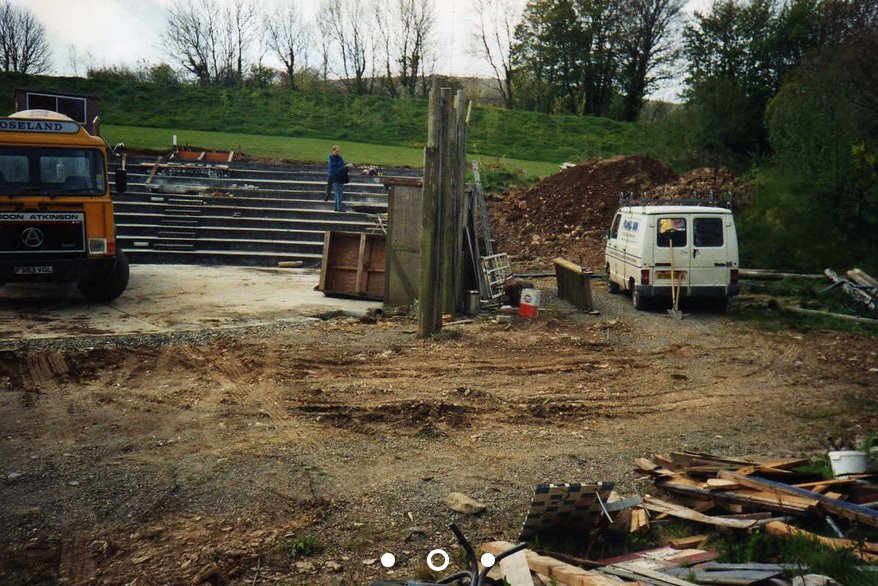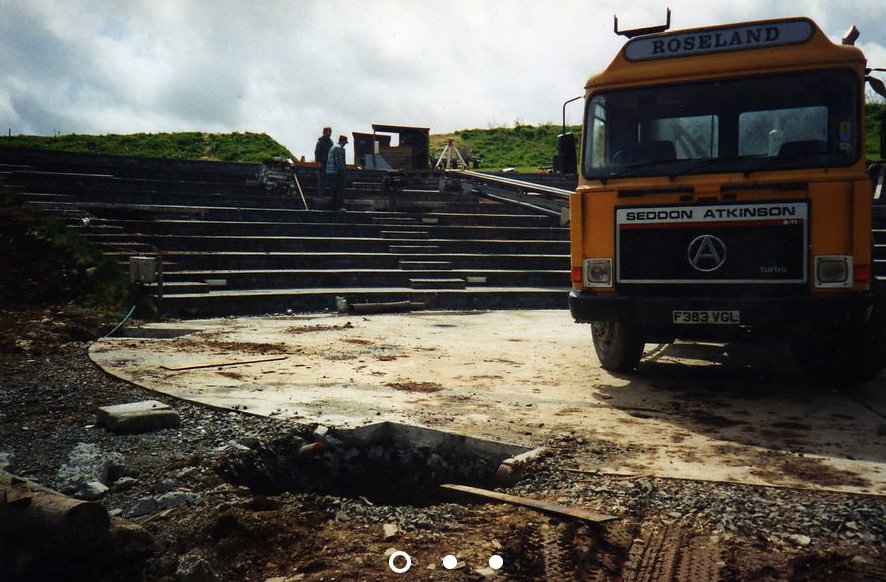 Ewart had studied theatre at Bretton Hall in Yorkshire where he met Anne, who was studying music. Many years later, when Ewart was head of English and Drama at Looe School, he became increasingly aware that there was a lack of facilities and resources for creative work to take place locally.
Coupled with that, schools, colleges and universities tended to favour those whose gifts were already manifest.
That meant many people whose talents were not so obvious, emerged with little sense of worth and a profound lack of awareness of their own creative capability.
The Sturrocks were convinced that there was a need to provide an arts and environmental centre, designed to fulfil a long-existing desire for children, young people and adults to meet and work together in a suitably-equipped venue.
So, in 1982, they took a calculated risk of buying the barns and outbuildings, originally belonging to the farmhouse that they now owned.
The transformation from pig farm to arts centre had begun…
The opening of The Sterts Open Air Theatre, on June 2, 1990, represented a huge achievement for the centre and also a milestone for the arts in Cornwall.
Although the first night – Othello, directed by Ewart – was performed to 300 people sheltering under umbrellas, only three performances were stopped by rain that summer.
Sterts ran for four seasons, either with no protection for the audience or a range of temporary canopies that dripped a copious amount of water on the unsuspecting public.
Something was needed and more planning and development began until, in May 1994, (then) Minister for the Arts, Peter Brooke MP (later Lord Brooke of Sutton Mandeville), opened the new waterproof canopy.
A tremendous number of people have performed under the canopy every year since and, more importantly, an even larger number of people have uncovered their creative capabilities, all because of Sterts.
Sadly, Ewart passed away in September 2015, aged 77, but his legacy lives on as the Sterts team, led by Centre Director Kate Rogers continue his remarkable work.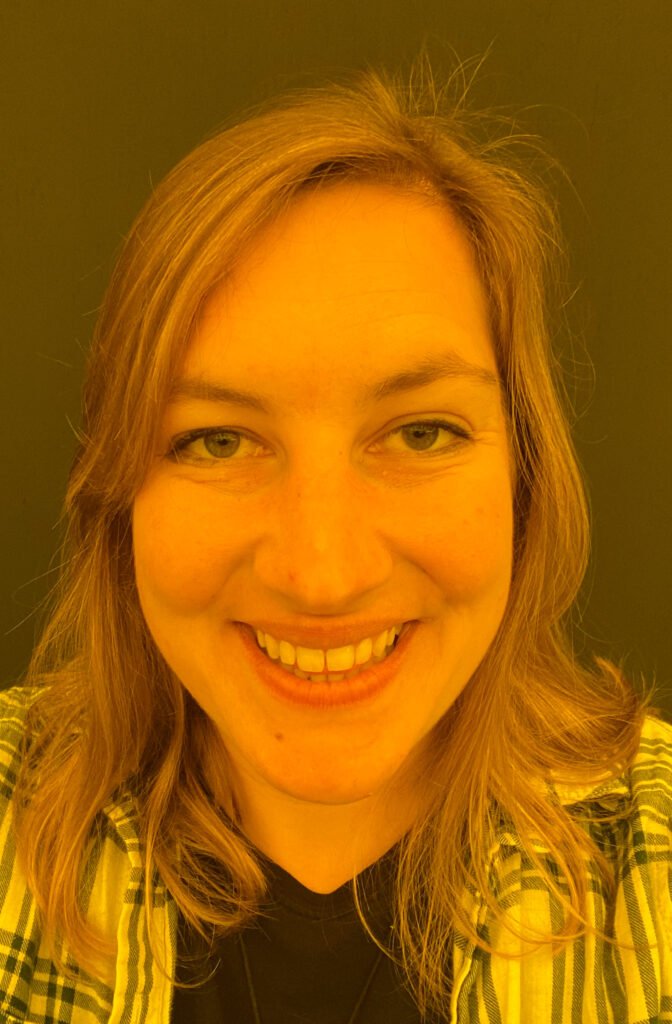 She was introduced to Sterts' remarkable canopied theatre when she was 14 years old; a drummer uncovering her love of music.
'It was my first experience of not only Sterts but also of theatre as a whole and I was hooked,' she recalls.
'Since then I have witnessed the powerful impact the arts can have for everyone; from delighting audience members to inspiring children; providing a platform for artists and a community for the vulnerable.'
While continuing to enjoy working in theatre as both a musician and musical director, Kate is particularly passionate about creating opportunities for every member of the community to uncover their creativity and enjoy the process of creating and experiencing art.
Kate holds an MSc in Educational Neuroscience from UCL and is currently a member of Big Education's 'Big Leadership Adventure' where she enjoys connecting with leaders across the country as they seek to challenge culture and traditional systems, particularly in the education sector.In 2017, she founded the 'The Early Energy Centre', a social enterprise that has worked with hundreds of young people, with a focus on using the power of the arts to help to fulfil their potential.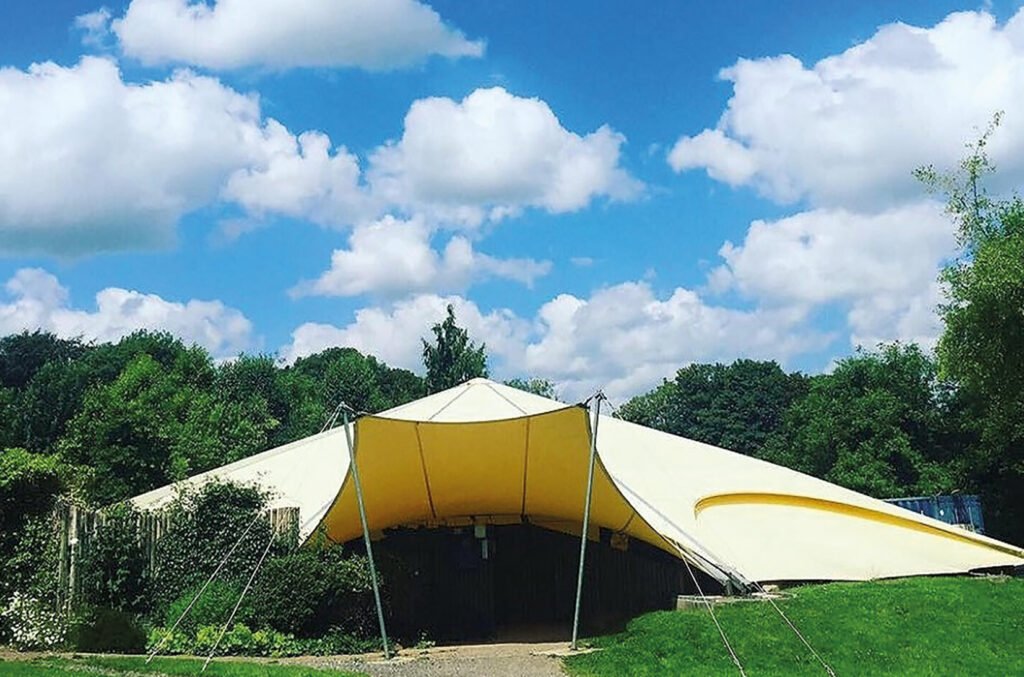 She joined Liskeard Hillfort Primary school's governing board in 2019, challenging traditional forms of education while exploring creative ways to reform teaching and learning.
'I am thrilled to draw these skills together as Centre Director of Sterts,' she says.
'I hope to continue Ewart Sturrock's legacy of facilitating great art in the community and the amazing journeys people can go on because of the arts.'
For full details of what's on offer at Sterts, please visit: https://www.sterts.co.uk