When it comes down to it, it is a treat to meet a Cornishman who is doing well for himself on our local television station Westcountry Television – who is a real gentleman. Dale Webb, born in Truro to a family from Beacon, Camborne, grew up and was educated in Beacon; Beacon Primary School, Bassett Junior School (which is now Trevithick School) and then Camborne School. All the way through school Dale had his future decided – he was going to be a musician. But then in the 6th form he went for a week's work experience at the West Briton in Truro. He'd made such an impression – he actually puts it much more modestly – that by the end of the week the job was his. And that's how it started in September 1988. He stayed there for 4 years getting a magnificent grounding in everything from being a District Reporter to eventually running his own column, called Up Front. Whilst working there he reported on the success of Cornwall Independent Radio Station winning the independent radio station franchise. Thinking there might be an opportunity there, Dale wrote to Pirate FM, and he was taken on in the news team. Radio opened up a whole new area for Dale, but the first time live on air is always a nerve racking experience. Dale's first time was reading the news bulletin opposite Roger Day, one of the nicest guys in the business, who, when Dale had finished smiled across the studio at him and said live on air, "Didn't he do well," which Dale thought was lovely coming from a professional like Roger. Eighteen months in live radio has its ups and downs and also its funny side, like the time when Dale was reporting live on a rugby match from St. Ives grandstand where it was so noisy that he couldn't hear himself think, let alone speak. Using the mobile phone to ring in to file his live report, Dale shouted down the phone, "Duncan can you hear me?" twice not realising that he was already live on air and screaming to the people of Cornwall! The Editor of Cornwall Today, Terry Harry, worked at Pirate FM for a short while as Sports Editor, and says, "Dale was one of the most genuine people at Pirate. He was always willing to help anyone, and always had a smile on his face. It's a pleasure to see him making a good name for himself." From Pirate FM to Westcountry Television in Barnstaple, North Devon as a Reporter for nine months and then transferred home to Truro as a Regional Journalist and 12 months ago was promoted to a District Reporter at Penzance. He's lived in Cornwall all his life, he's got lots of friends here and over the last couple of years he's started to be recognised in the streets.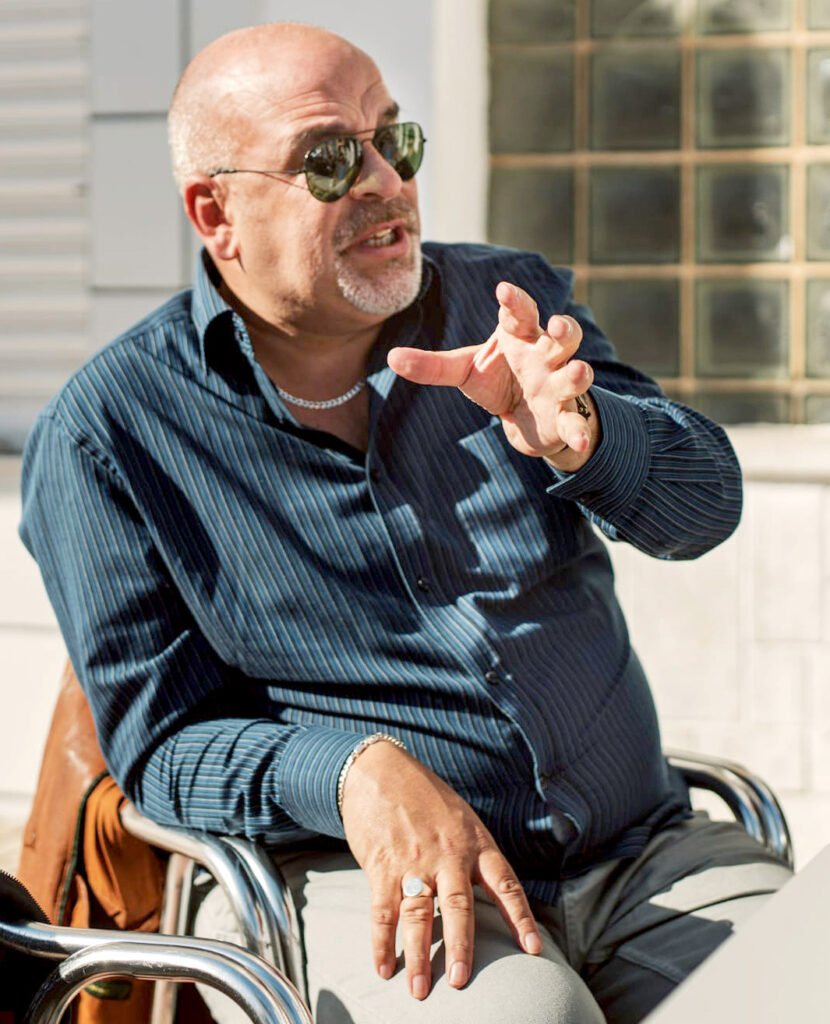 When people stop him and ask him what is he doing here, Dale proudly replies, "I live here, I've lived here all my life." "In a job where the change-over of people is terrific, it helps to be a local boy. Local knowledge really helps," said Dale, smiling in his easy, relaxed way as he sat back and sipped his coffee. "One of the most enjoyable aspects of working for Westcountry Television is that if you've got an idea, Westcountry will support you. Like they did for me and 'Haunted Cornwall'. Hopefully the first of many more to come, Dale made the documentary Haunted Cornwall, which was shown on Westcountry Television in February this year. It was filmed virtually on Terry Harry's doorstep in St. Day, in the churchyard, where the ruined church against the moonlight made a suitably spooky backdrop. "I was working on my own patch. Everybody involved in that programme was local. The combination of an excellent producer, Sam Compton, and the co-operation from the members of the public, it was absolutely brilliant. I couldn't have made it without them. "Of course, I'm ambitious to pursue the work I enjoy, but at the same time in the ideal world I would like to remain here. My family is here. I come from a long line of tin miners whose generations form the very roots of Cornwall. My grandparents were Cousin Jacks and Jennys, in fact some of my family is still in America and Wales – which is ideal for holidays when I can drag myself away. "Part of the reason why I can report with feeling on what is happening in Cornwall, is because I feel that I am one of them. I'm Cornish, and I hope that comes across in the stories and news events I present. It certainly does Dale.
NOW FOR AN UPDATE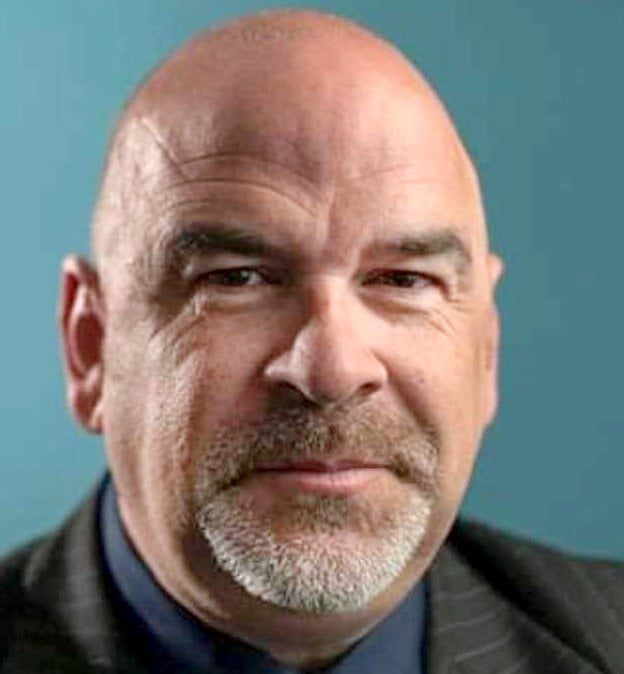 Dale Webb an Update 25 years on from his appearance in Cornwall Today! Now aged 50, Dale is still working in the TV industry, although these days he's very much o n the other side of the camera. After retiring as a TV news presenter, he became a producer, creating factual documentaries for ITV on subjects ranging from foreign aid to the supernatural! He won a Royal Television Society award in 1998 for his documentary Between A Rock And A Hard Place, detailing the demise o f the international tin mining industry.
In 1998, he joined the independent production company Two Four as a producer, and began working on adverts for clients such as Audi, the VW Group and the British Heart Foundation.
This work took him to filming locations in the USA, China, Dubai and across Europe, and also gave him a greater understanding o f the commercial TV industry.
In 2006, he left Two Four to set up his own production company, WPL. After winning contracts with clients such as Dell and Jaguar Land Rover, the company was merged with a rival indie, MGV Productions, in 2014.
Dale became a partner in the newly expanded company, and took the title of Commercial Director, responsible for commercial deals, sales and business development.
Since then, MGV Productions has expanded significantly, taking on new staff and expanding its operations internationally.
Its work ranges from TV adverts for luxury holiday resorts and cruiselines to training films, social media campaigns and factual documentaries.
Based in London, Dale has two grown up daughters, and still has family in Cornwall, which he visits regularly.
Just not as often as he'd like….
Just to finish off he is stall as nice a man as he has always been.