The Tresean Eel
In The Tresean Eel, Kevin recounts his personal experiences of growing up in Cornwall, a Duchy he describes as 'a world in miniature', during a bygone age. Kevin portrays a vivid history of Cornwall from the inside, painting the landscape of his life in his community and his vision of its future.
Growing up on a farm, Kevin became a fisherman, was a miner and then started and ran a successful oil distribution company for several decades. Embodying the very tenacity of Cornwall's native inhabitants who clung on despite everything thrown at them like barnacles on a storm-lashed rock, Kevin tells his story with true grit and unquestionable passion.
Entertaining, informative and moving, this book will have you laughing out loud one moment and crying with empathy the next. A fascinating insight into a life truly lived to the full, fighting tirelessly for the causes he passionately believes in.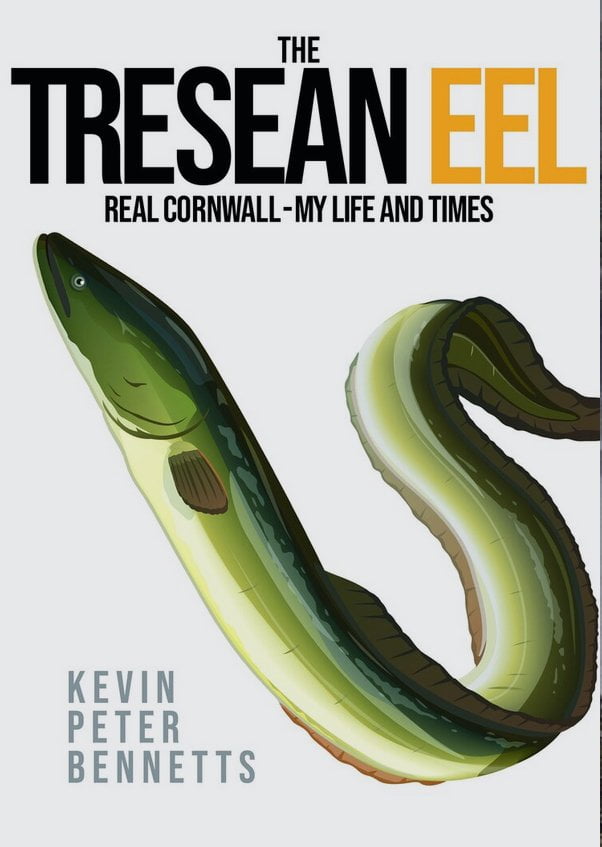 To purchase the book Click Here
I have always felt that deep sense of belonging, an unbreakable bond that has strongly reinforced a desire never to leave this land, blessed and truly nurtured by the legacy of St Piran. Cornwall is in my very soul. I feel truly privileged to be Cornish, and I believe passionately that we have a duty to protect this stunning landscape, showcase its heritage and create a land that future generations can be proud to call home. It is something I'm prepared to fight for. Kevin Bennetts describes himself as 'Ross Poldark meets Forest Gump.' A proud and very determined Cornishman, his family can be traced back for centuries in Madron Parish Records where the Bennetts family appear to have originated. 'The Tresean Eel' is Kevin's first book and outlines part of his life story from humble beginnings to becoming a successful businessman. His story will strike a chord in many people's lives. It is a true account of real life in Cornwall. Unpolished and raw, it looks under the bonnet and shines a light at things the media often shy away from. If you love Cornwall then this book is for you… if you are in love with the idea of Cornwall then its a book you need to read.
Tracey Eustice (Editor)
Kevin is concerned about Cornwall, its experience, and its future as a people. He doesn't take it for granted. Cornwall is where we live and work, where we fight and make up, win and lose, fail and start up again. He tells us more about Cornish society and its workings than most sociologists and economists know.
Tim Saunders – Cornish Bard, writer and poet